About this item
3Pieces Basic Big Kabuki Makeup Brushes and 7 Pieces precise eye makeup brushes
SOFT and SILKY to the touch, the brushes are dense and shaped well.
Soft but firm to apply makeup, the bristles also do not fall out during the makeup application process.
Synthetic Brush Hair, BEILI Brand, High Quality and Great Price
Don't use hot water to clean the brushes, as the heat may damage the bristles
Description
1. Angled Brush: It's perfect for blush and bronzer.
2.Flat Angled Brush: Fits all areas of the face seamlessly.
3.Face Flat Brush: Blend liquid or cream products onto flat areas of the face such as forehead and cheeks.
4.Round Brush:Buffed powder foundation application,for blending mineral products onto the skin.
5.Tapered Brush:Best for concealing the under eyes and nose areas which are hard to reach.
6.Blending Brush.
7.Angled Eyeshadow Brush.
8.Classic Eyeshadow Brush.
9.Concealer Brush.
10. Precise Brush.
11.Detail Brush.
12.Angled Detail Brush.
13.Classic Detail Brush.
14.Eyeliner Brush.
steps to clean makeup brushes:
1.Run the bristles under lukewarm water. Don't use hot water,
as the heat may damage the bristles.
2.Pour some baby shampoo to the water. Add 1 teaspoon of baby
shampoo into the cup and stir gently to combine.If you do not have baby shampoo,any shampoo should be fine.
3.Dip the brush into the mixture and swirl. Only the bottom half
of your brushes' bristles should be swirled in the mixture to
avoid water traveling up the handle.
4. Rinse the bristles under lukewarm water.
5. Pat the bristles dry, then reshape them.
6. Let the brush air dry, then fluff it with your finger
Product Specifications:

Wooden handle secured with an aluminum rose gold ferrule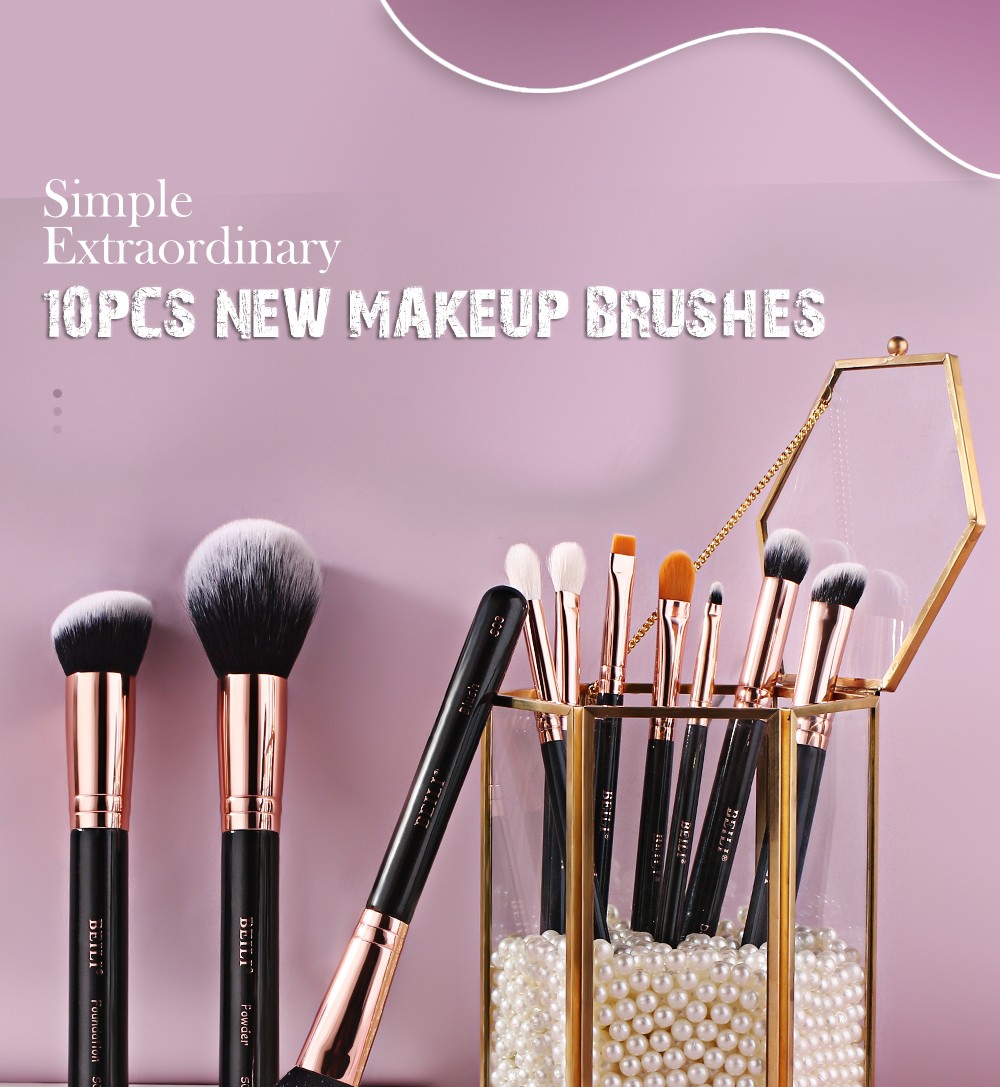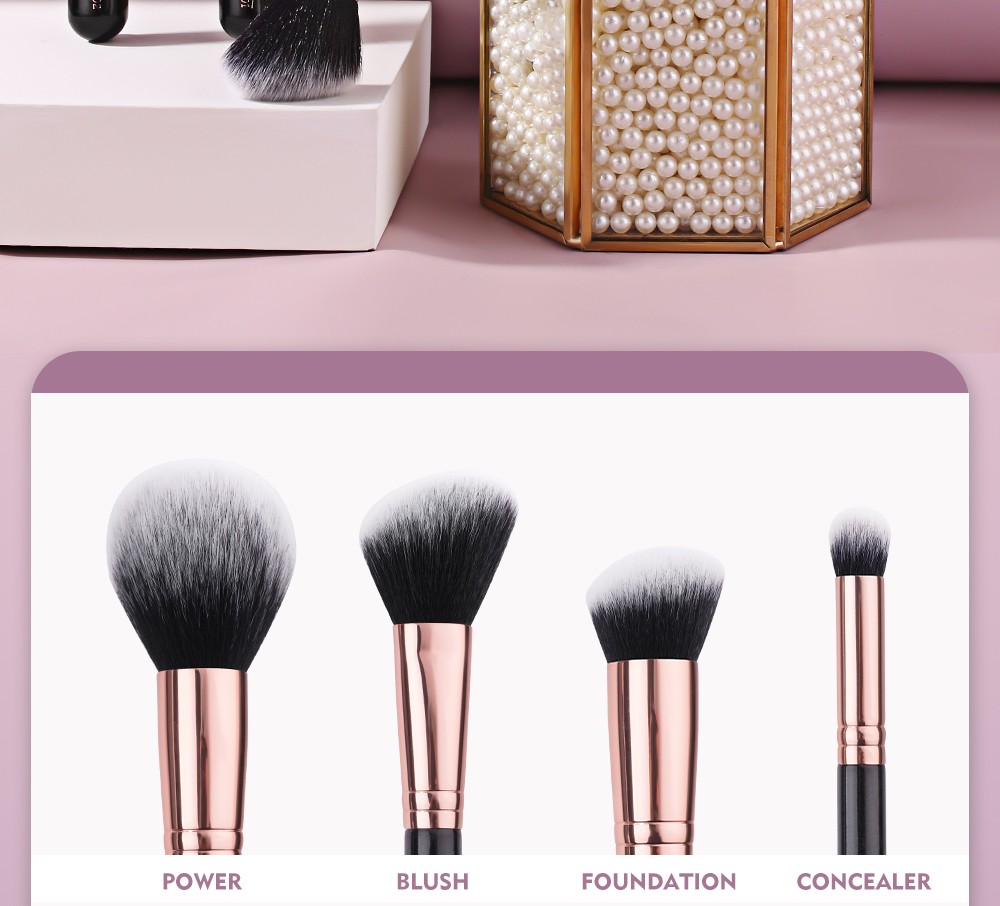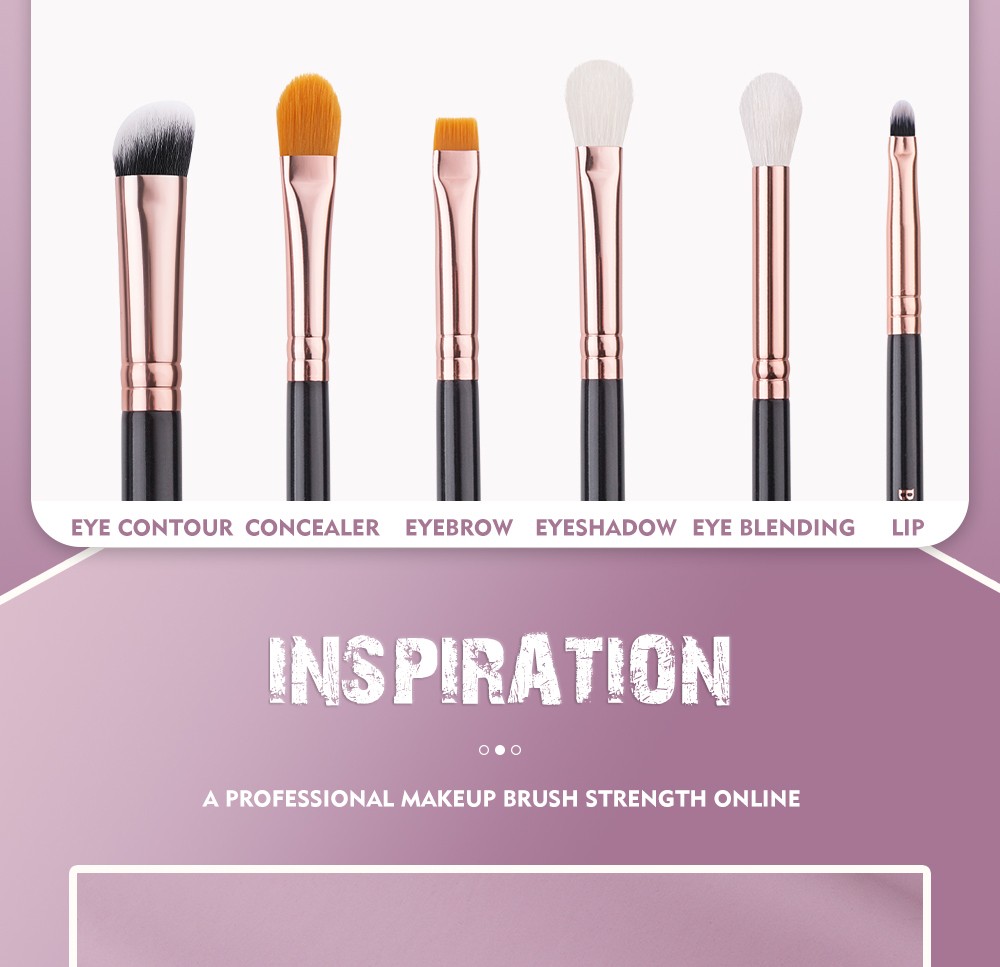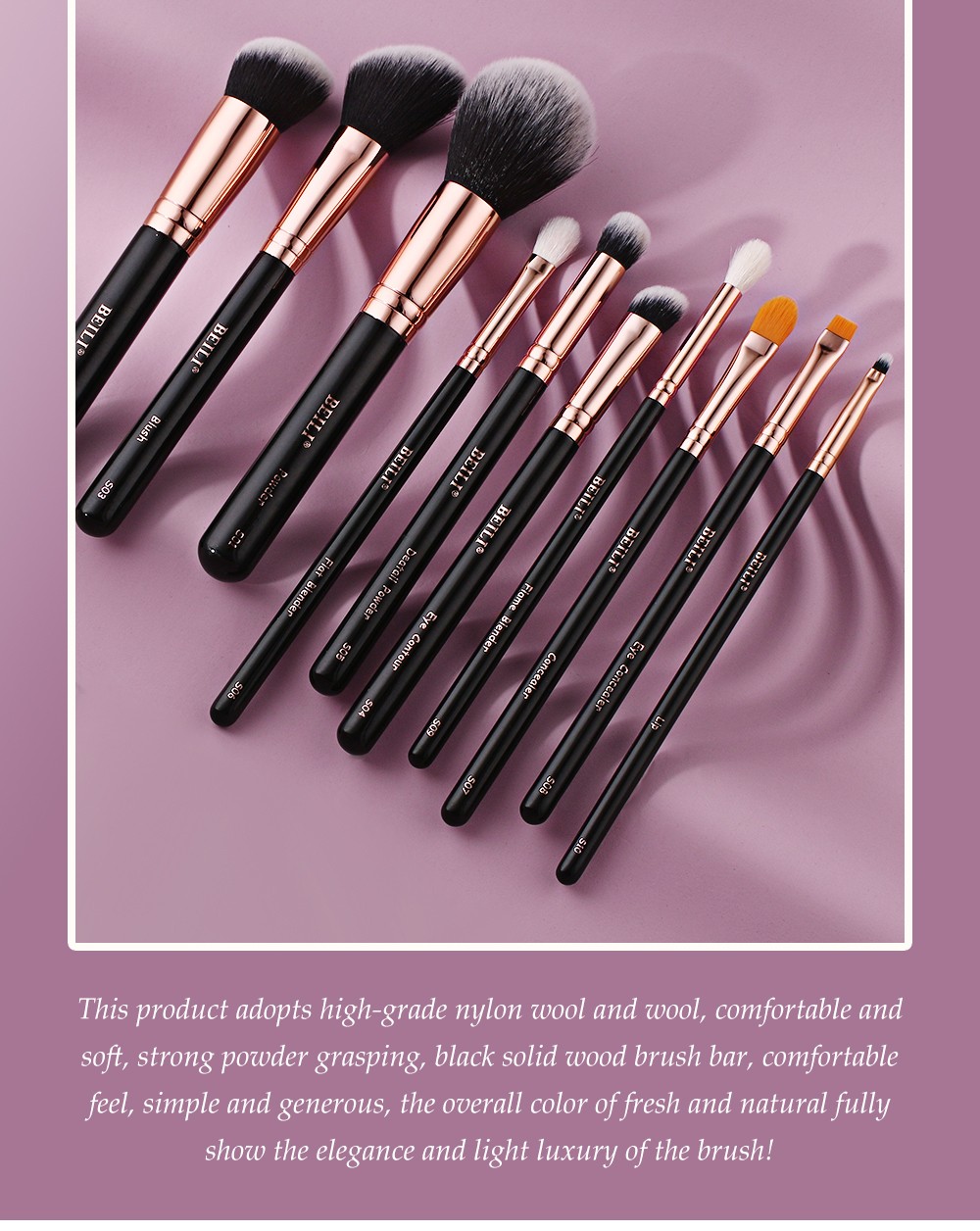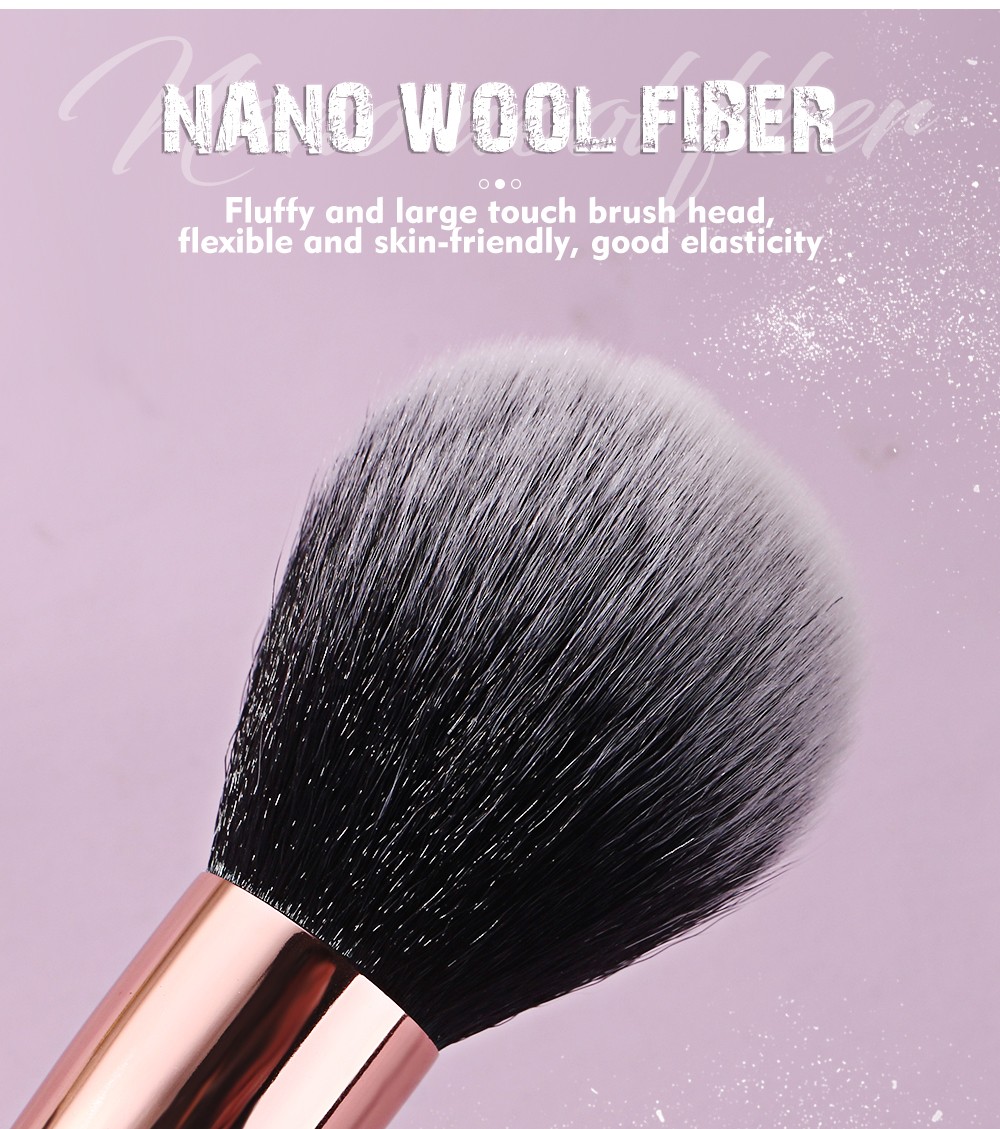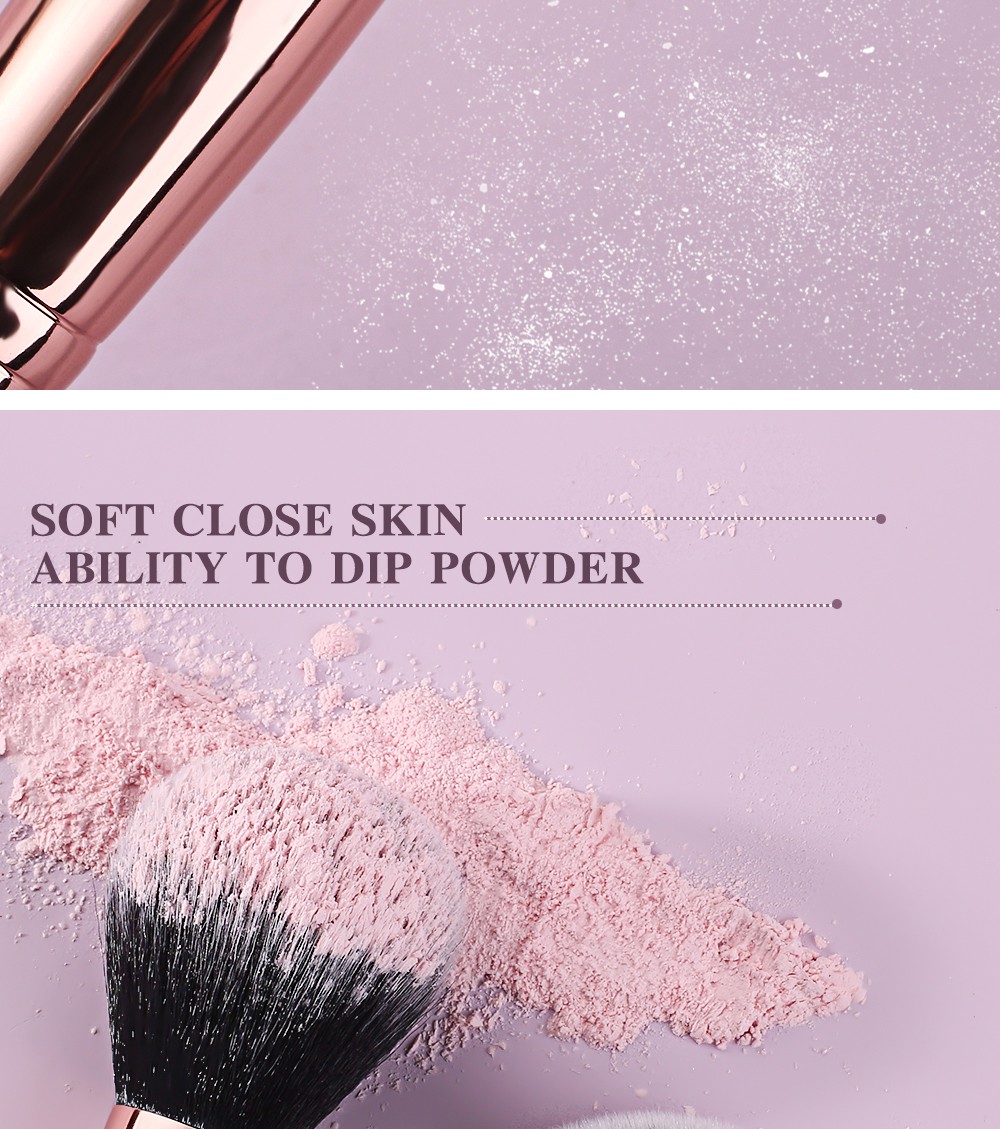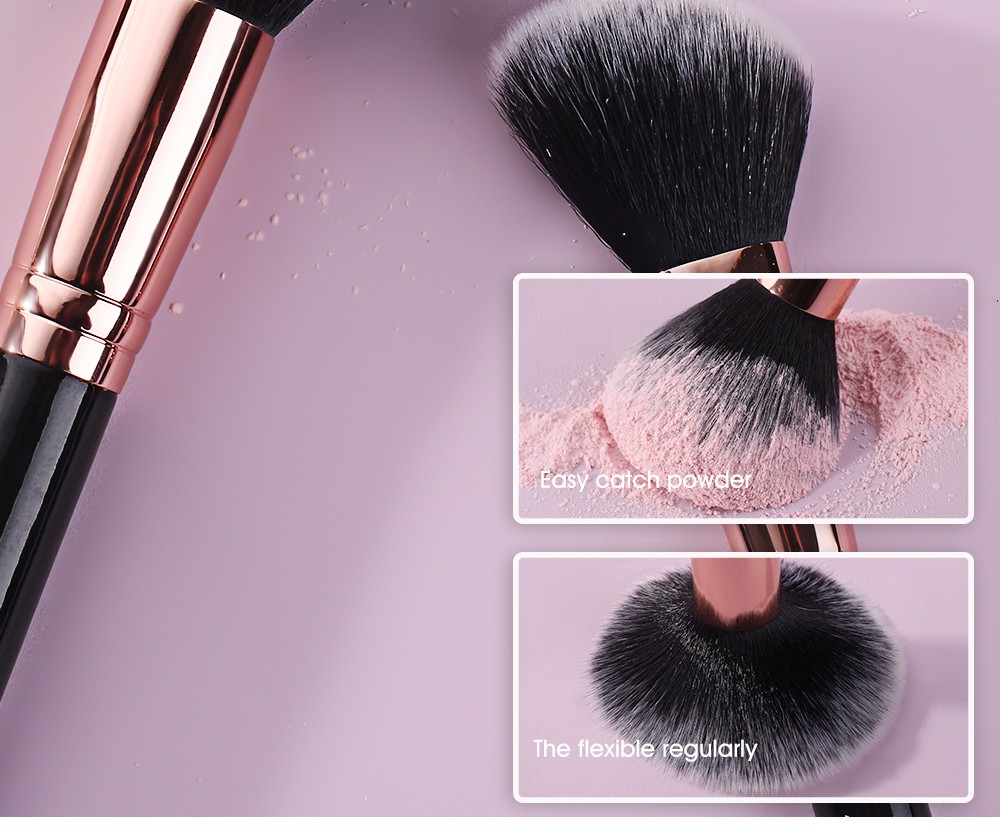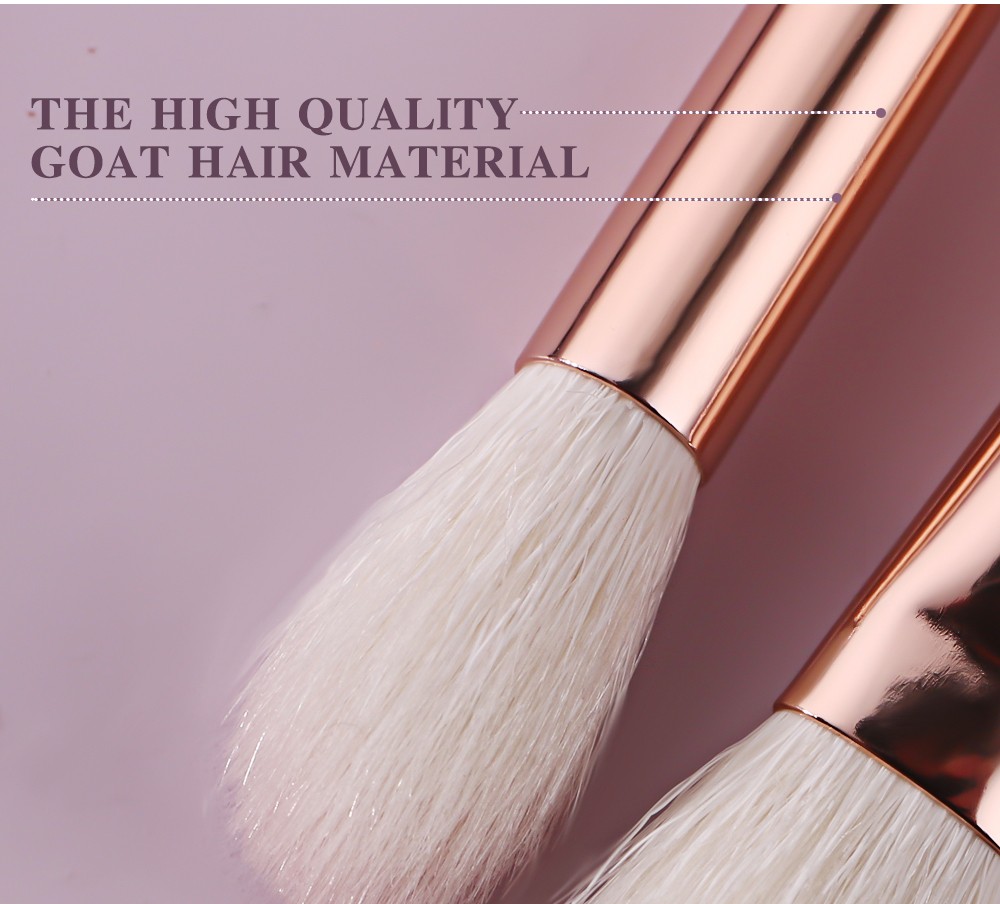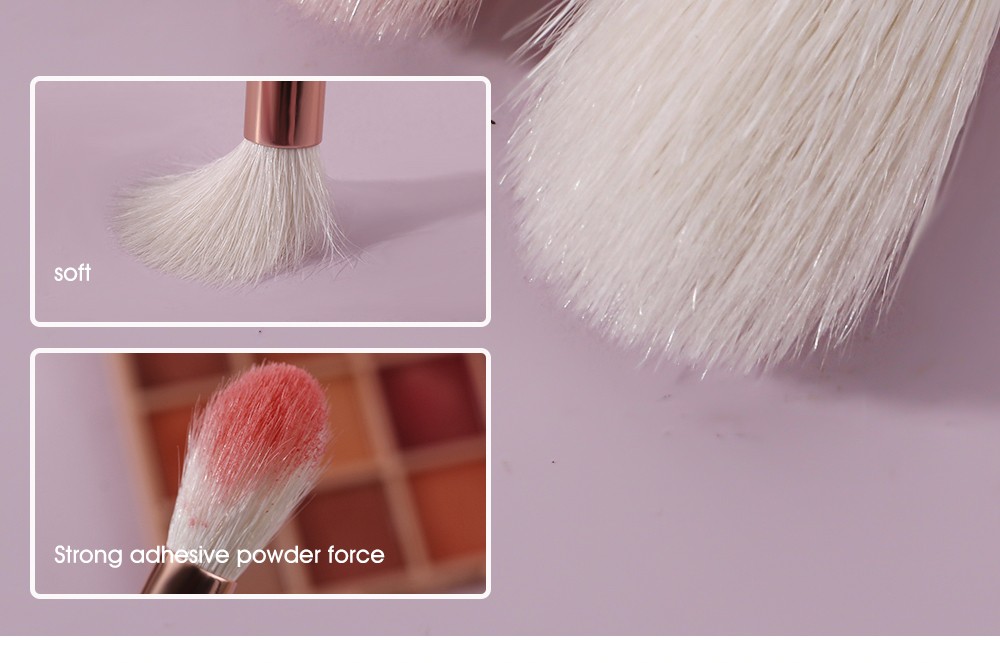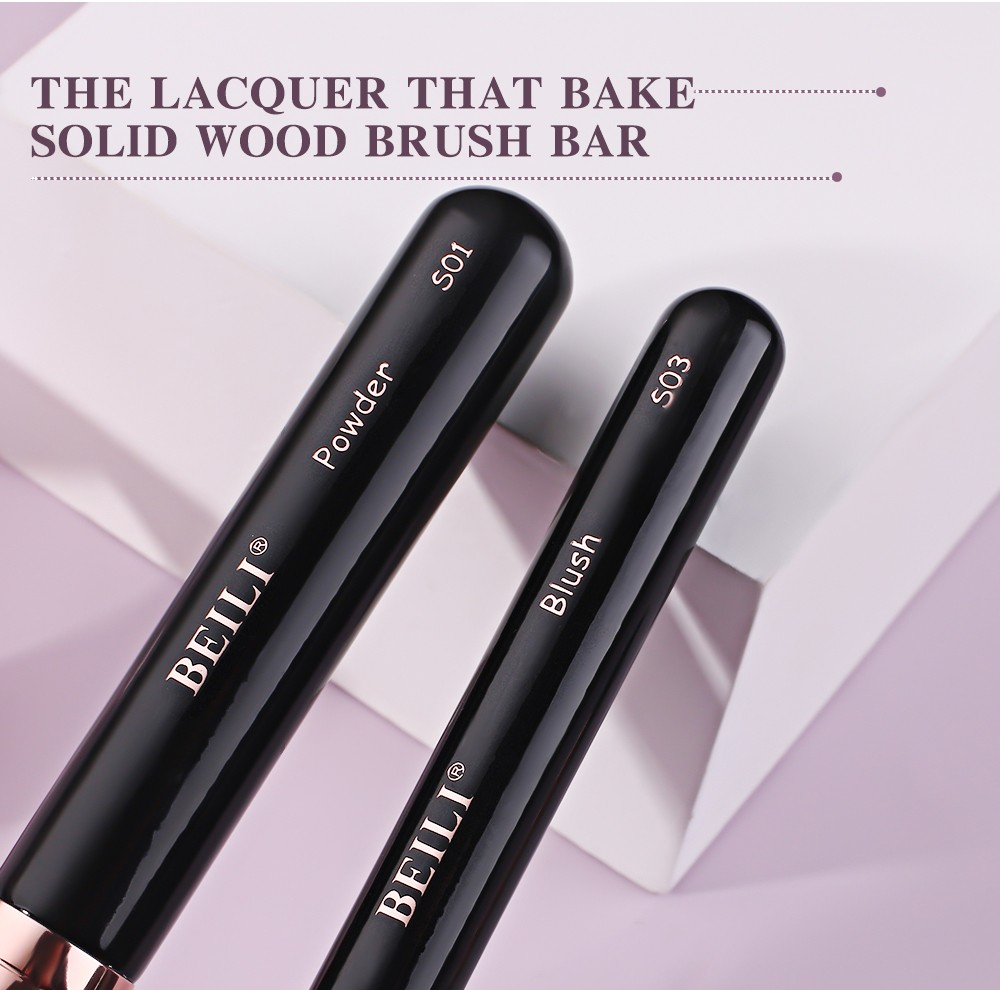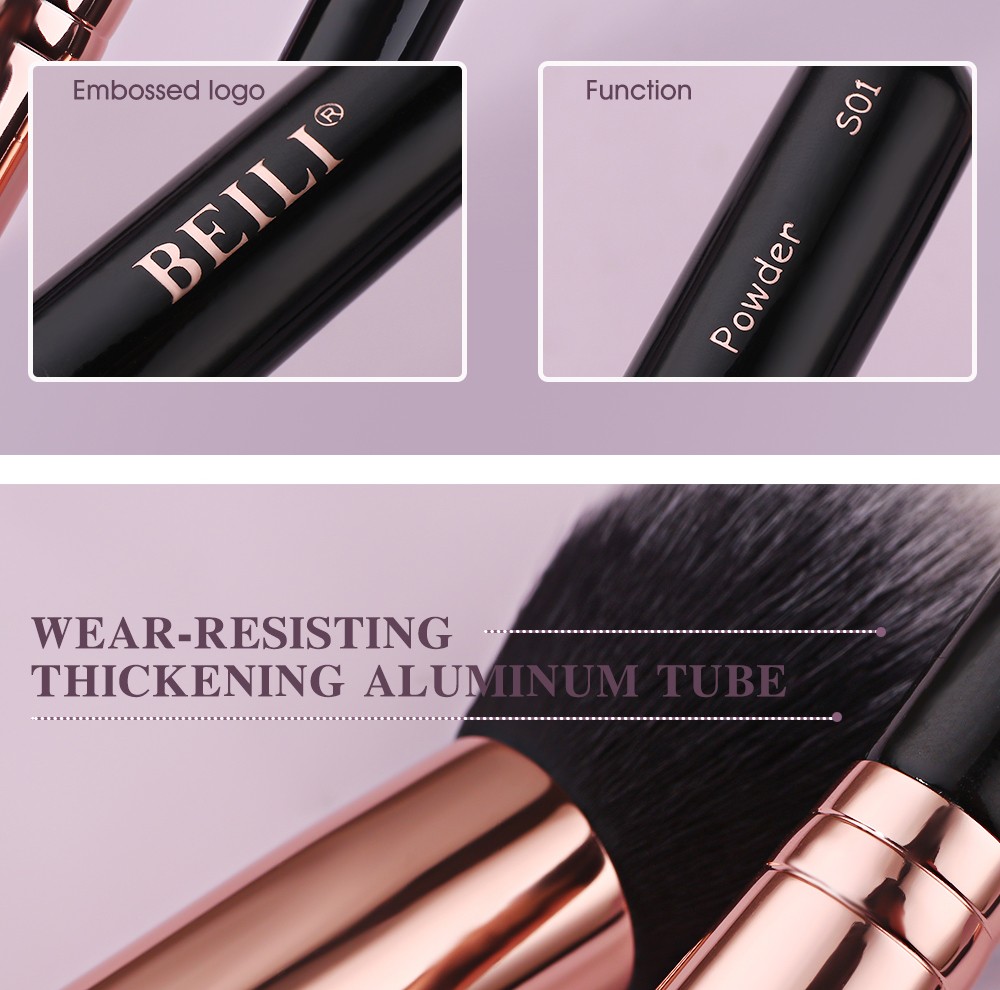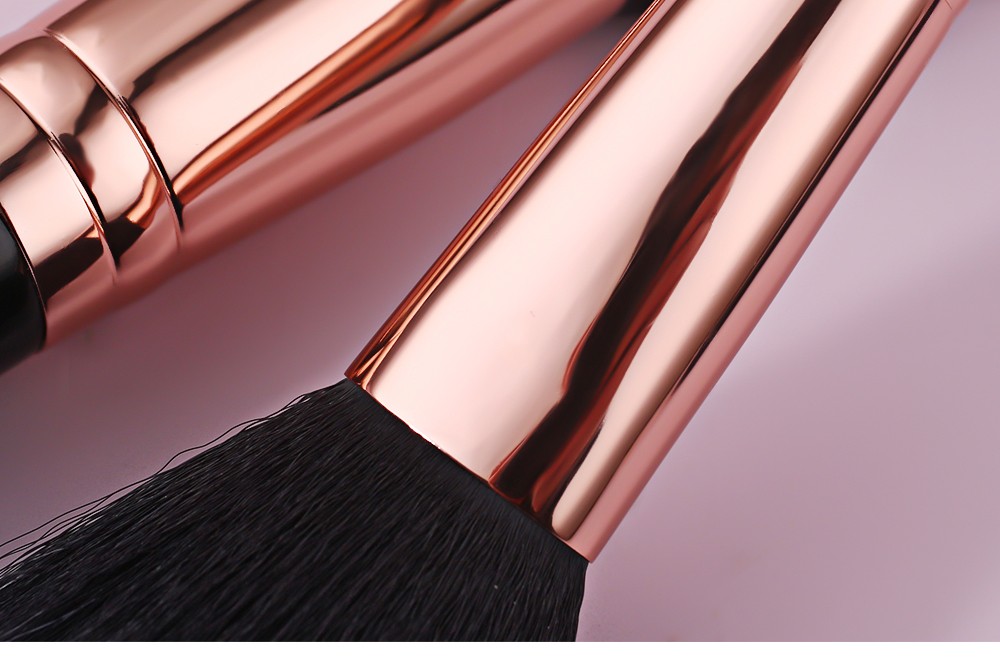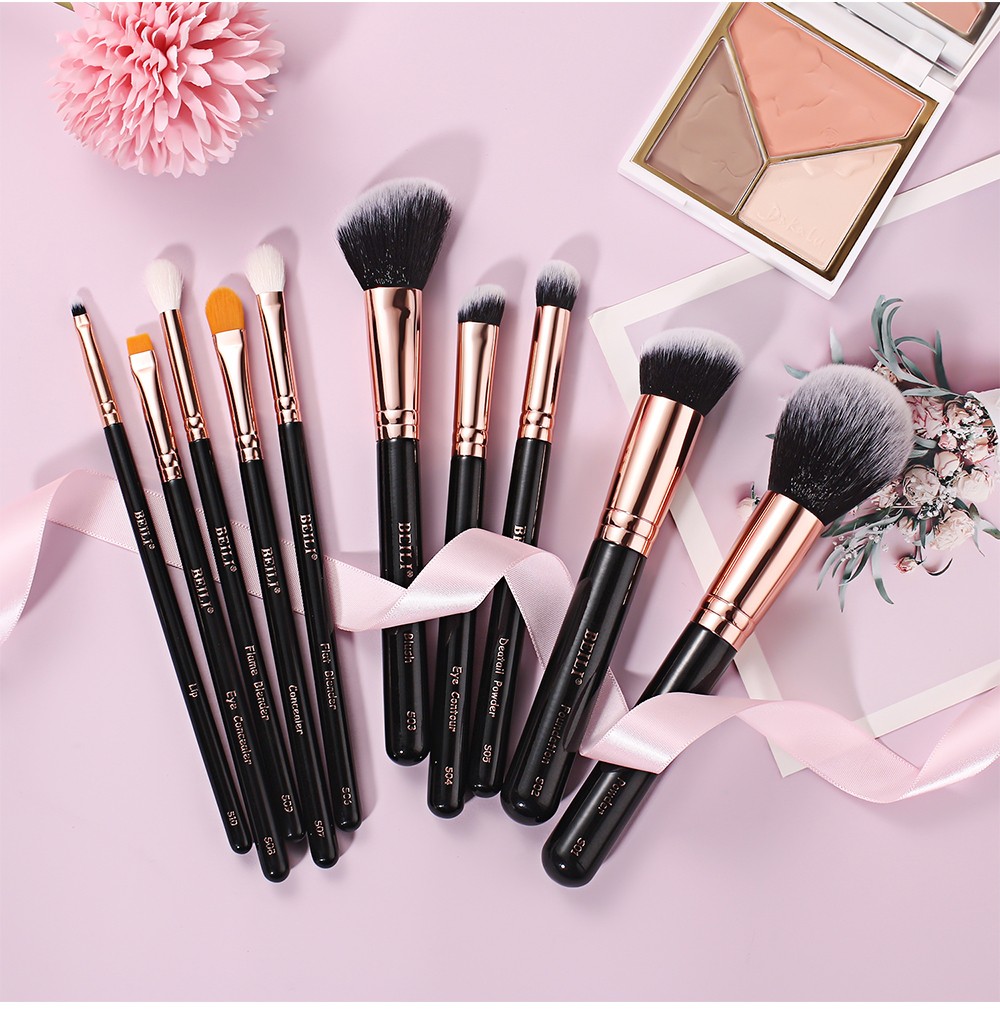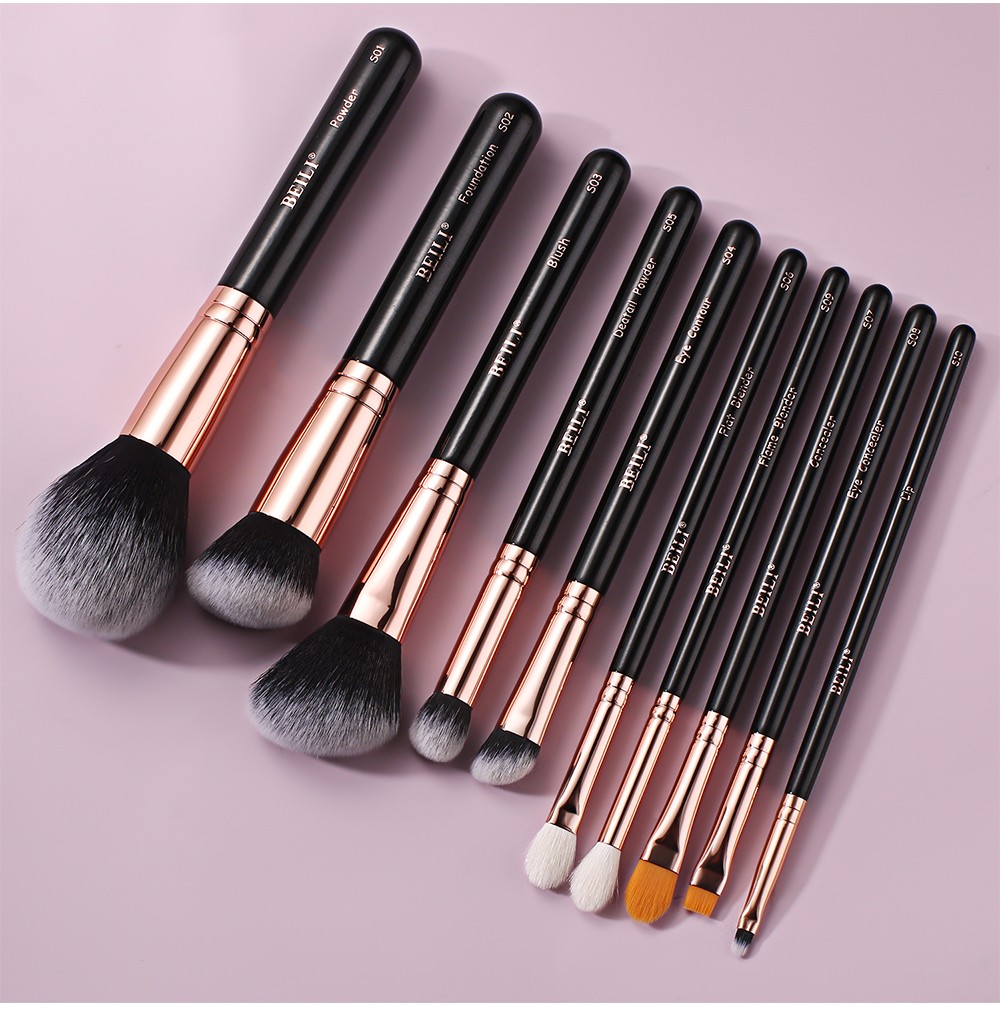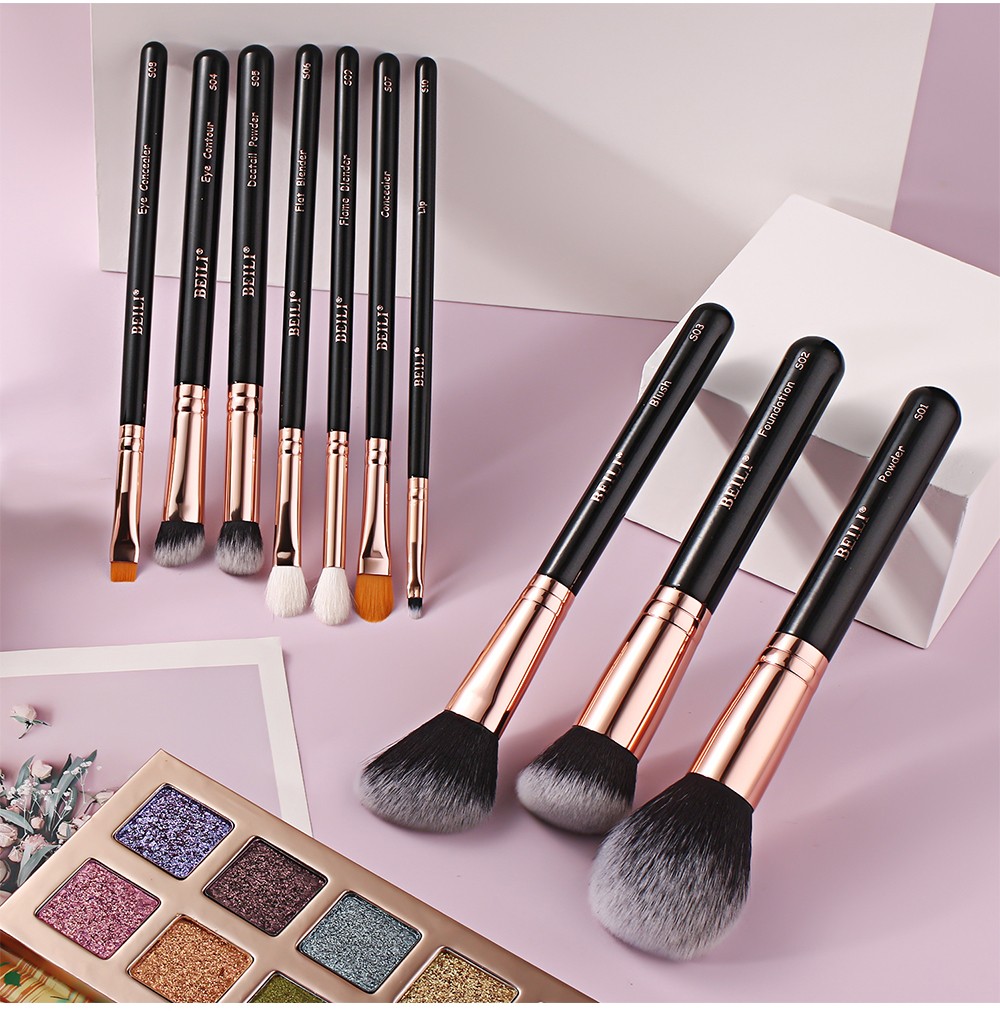 High Quality Cruelty Free Synthetic Hair
10high quality makeup brushes which come with standard packaging